**EXCLUSIVE** PenCott™ Pathfinder BDU
Limited quantities of the made-in-the-USA Pathfinder BDU are available now directly from Hyde Definition Ltd - Price: $250 per set (free shipping to addresses in the US). Click here to contact us and place an order.
We developed the "Pathfinder BDU" to fulfil requests for a US-made lightweight tactical uniform in PenCott camouflage pattern 50/50 NyCo fabric. Named in honor of the elite "first in" paratroops of WWII, the Hyde Definition Pathfinder BDU is based on the ACU chassis and follows the standard US Army ACU sizing and fit chart.
The Pathfinder BDU takes the familiar ACU platform to a whole new level. It features stylistic nods to the US paratroopers' classic M-42 Jump Suit, the ground-breaking special operations RAID BDU, as well as numerous other modern tactical uniform innovations and improvements.
KEY FEATURES - TROUSERS:
Large, non-pleated, bellowed, cargo pockets with button-down flaps
Zippers on leading-edge of cargo pockets enable access when seated or kneeling
Knee patches that will accept US Army or commercial internal knee pads
Bellowed calf pockets with button-down flaps
Rear of the waist is slightly higher than the front to prevent sagging
Button-closed waist also features an internal draw-string
Hip and rear pockets are of a horizontal slash type
Rear pockets serve as an integral dump-pouch
KEY FEATURES - JACKET:
Chest pockets are angled outboard and are sealed with hook-and-loop tape
The collar does not utilize a hook-and-loop tab and can be worn up or down
The front closes with a zipper and a flap secured with hook-and-loop tape
Bi-swing back for increased comfort and range-of-motion
Sizeable bicep pockets feature a zippered opening on the leading edge
Chem-light / pen holder pockets located behind bicep pockets
Cuffs are fastened with hook-and-loop tape
Body of the jacket is cut straight for a more streamlined fit than the ACU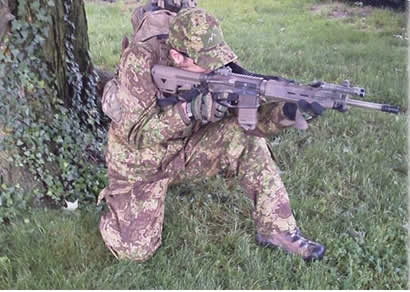 Individual, group and/or dealer pre-orders for a further production run in the autumn can also be taken now - contact us for further info.
Orders for different sizes of pants and jacket can be accommodated (e.g XL Jacket with L pants) but orders must be for a complete BDU set - we will not ship pants or jackets on their own. Sizes follow the US Army standard ACU/BDU size chart.
To place an order now, contact us at sales@hydedefinition.com.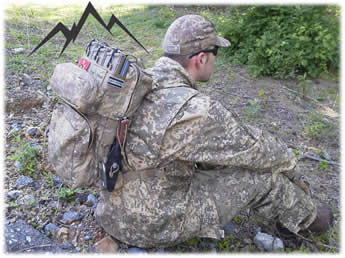 Thanks to Domari Nolo for the photos.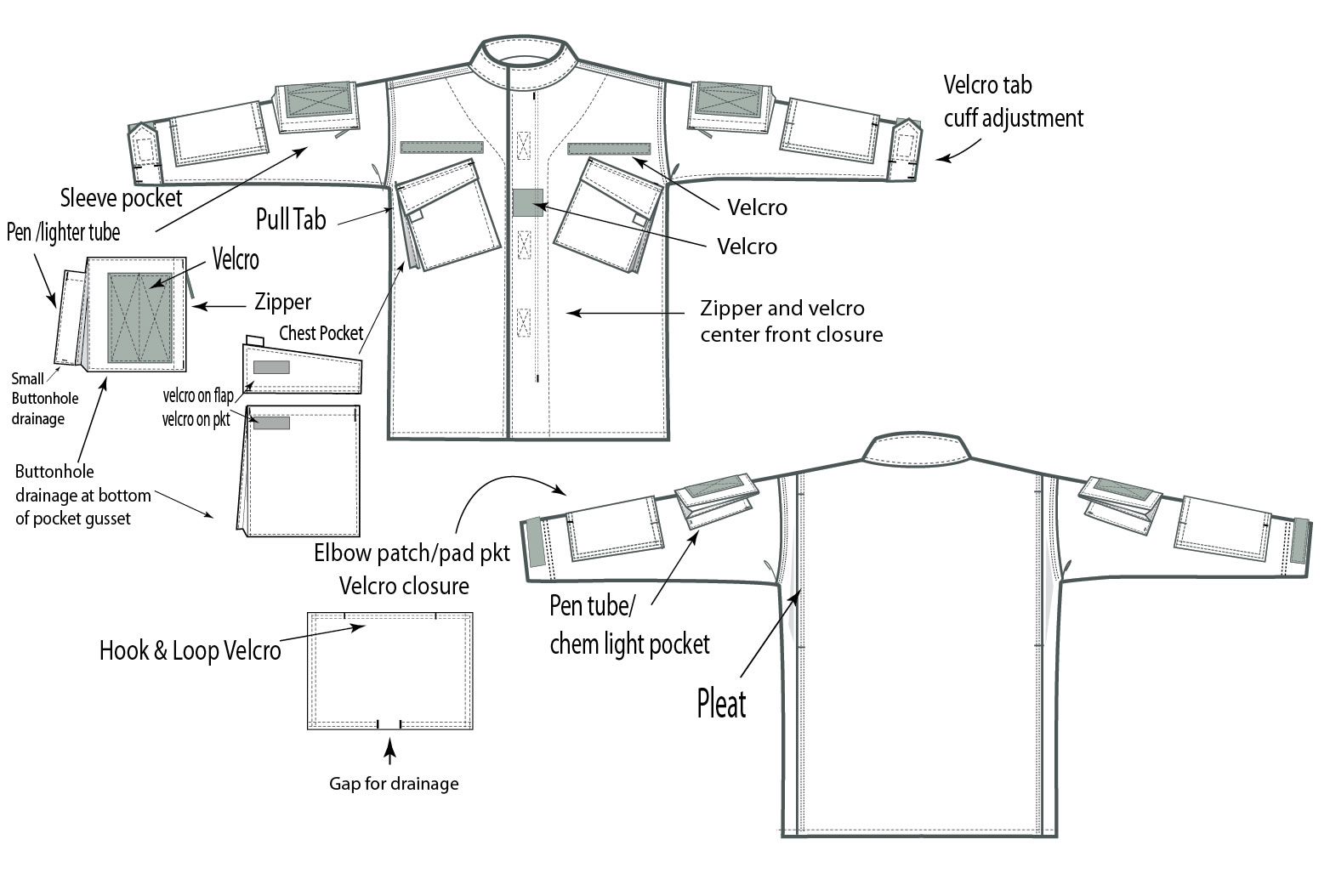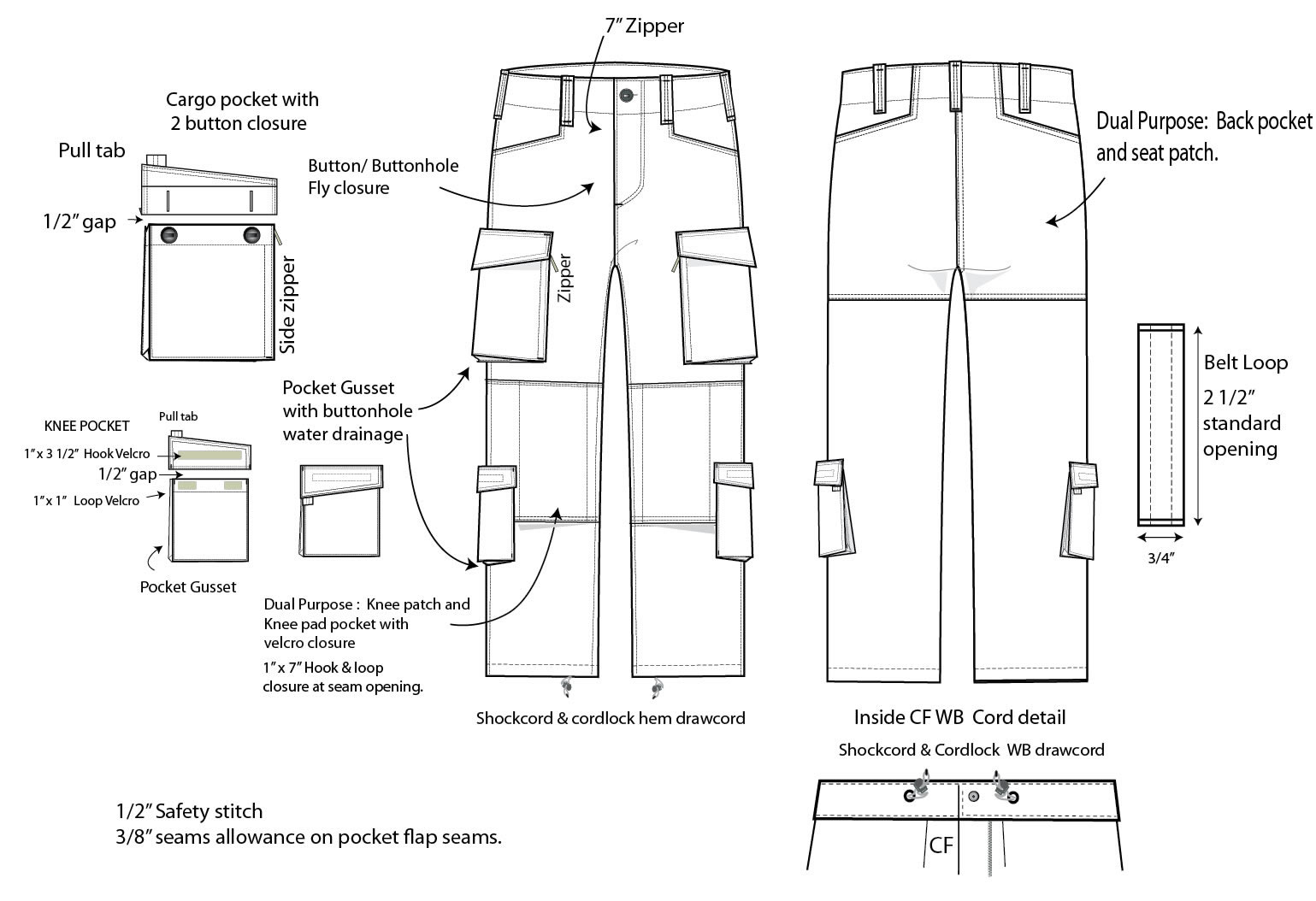 | | | | |
| --- | --- | --- | --- |
| Garment | Pattern | Size | In Stock |
| Jacket | GreenZone | Medium-Regular | 7 |
| Jacket | Badlands | Medium-Regular | 5 |
| Jacket | Sandstorm | Medium-Regular | 4 |
| Jacket | GreenZone | Large-Regular | 8 |
| Jacket | Badlands | Large-Regular | 7 |
| Jacket | Sandstorm | Large-Regular | 5 |
| Jacket | GreenZone | Large-Long | 3 |
| Jacket | Badlands | Large-Long | 2 |
| Jacket | Sandstorm | Large-Long | 2 |
| Jacket | Greenzone | X-Large-Regular | 1 |
| Jacket | Badlands | X-Large-Regular | 1 |
| Pants | GreenZone | Medium-Regular | 5 |
| Pants | Badlands | Medium-Regular | 4 |
| Pants | Sandstorm | Medium-Regular | 3 |
| Pants | GreenZone | Medium-Long | 2 |
| Pants | Badlands | Medium-Long | 2 |
| Pants | Sandstorm | Medium-Long | 2 |
| Pants | GreenZone | Large-Regular | 8 |
| Pants | Badlands | Large-Regular | 5 |
| Pants | Sandstorm | Large-Regular | 3 |
| Pants | GreenZone | Large-Long | 3 |
| Pants | Badlands | Large-Long | 3 |
| Pants | Sandstorm | Large-Long | 3 |
| Pants | GreenZone | X-Large-Regular | 1 |
| Pants | Badlands | X-Large-Regular | 1 |